Photo Credit: New England Patriots/ Eric Adler
For the sixth straight season, the New England Patriots are participating in the NFL's 'My Cause My Cleats' campaign, which gives players and coaches the opportunity to wear cleats that are designed to promote a cause important to them. Head Coach Bill Belichick will be wearing custom designed sneakers to support the Bill Belichick Foundation on Monday night, December 6th as he coaches the Patriots against the Bills. This year, Coach Belichick's sneakers designed by Joe V Designs honor both his late mother, Jeannette and father Steve Belichick. The grey and a electric blue shoes also list the values and importance of the BBF's mission: coaching, mentorship and team building. Coach Belichick's six Super Bowl victories are also acknowledged on the inside of the sneakers.
The game worn shoes will be auctioned off on NFLAuctions.com. Proceeds will support the Bill Belichick Foundation.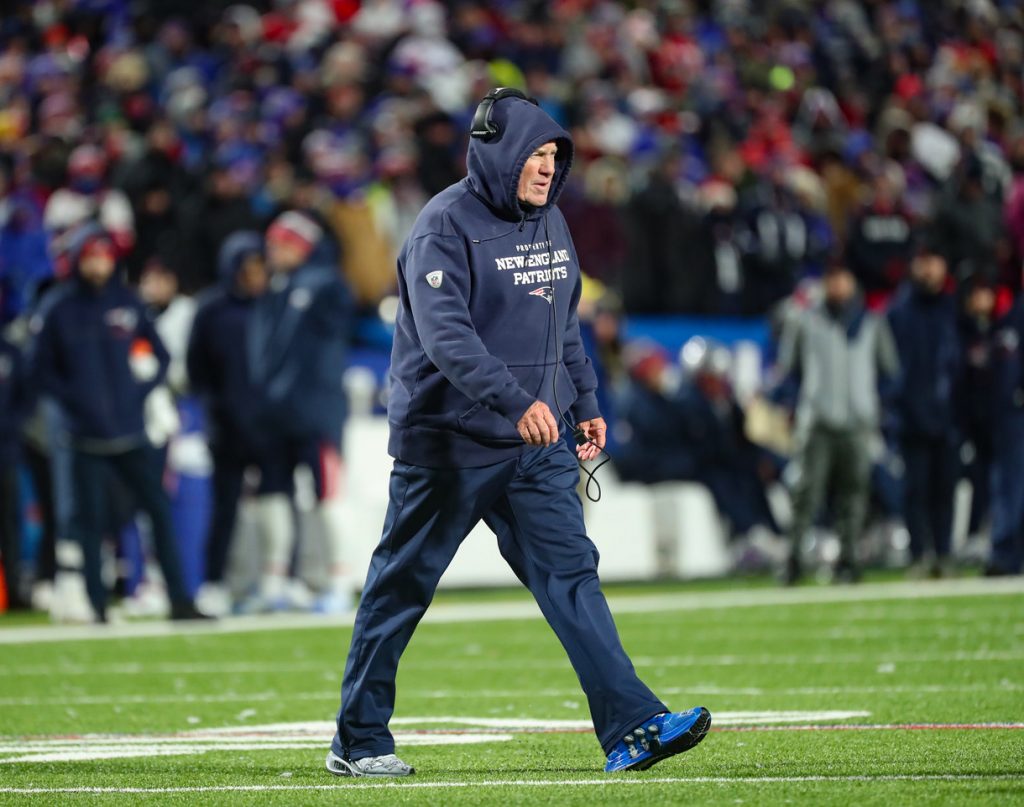 Photo Credit: New England Patriots/ Eric Adler