Steve Belichick
January 7, 1919 — November 19, 2005
The Bill Belichick Foundation was founded in memory of Bill's father, Steve Belichick.  Steve took advantage of a college football scholarship, and after his service in the Navy during World War II, became a college football coach, tutoring thousands of players and hundreds of coaches along the way.  Steve gave back a lifetime of teaching and leadership to future generations in sports, including his son and grandchildren.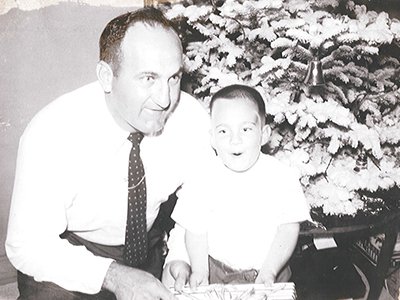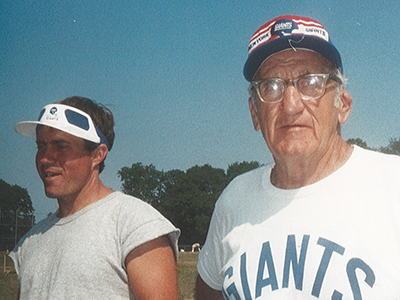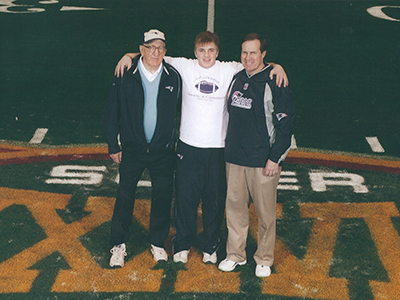 Steve Belichick was born on January 7, 1919, in Monessen, PA.  He was the youngest of five children. His parents, John and Mary Bilicic, immigrated to the United States from Croatia in 1897.  Steve's father worked in the mills in Ohio and western Pennsylvania before settling in Struthers, OH.  Steve was a good student-athlete at Struthers High School, but his family was hit hard by the Depression.  His father was out of work, and two of his older brothers had to quit school to support the family.   Steve worked as a caddy, earning $1 a day at a local golf course to contribute whatever he could. His chance to go to college seemed out of reach. The opportunity for Steve to attend college came when Coach Bill Edwards offered him a partial football scholarship to attend Western Reserve University in nearby Cleveland, OH.   Steve earned his degree, stood out on the football field, and made ends meet by living in the gym and working to pay for his college education.   Among his many summer jobs was to deliver ice.   Steve was recognized for his athletic achievements with his induction into the Hall of Fame at Western Reserve University and Struthers High School.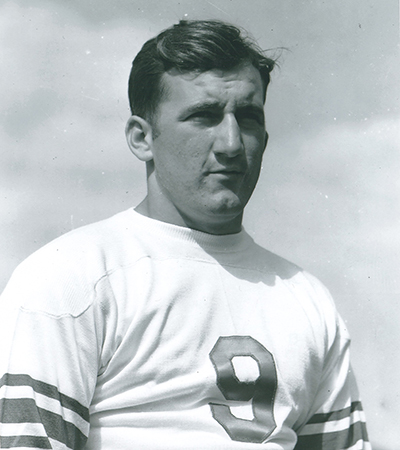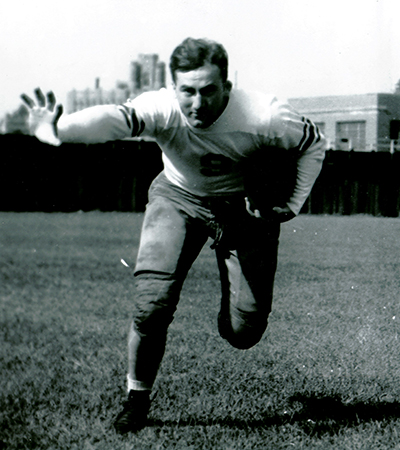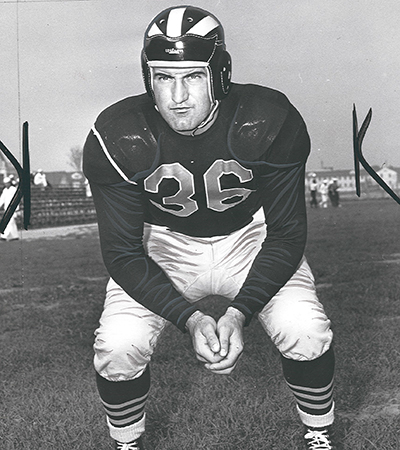 After a year in the NFL with the Detroit Lions (1941), Steve joined the Navy and was part of the Great Lakes Naval Training Program.  He played and coached at Great Lakes in 1942 and 1943 before deploying to Europe and the South Pacific in World War II.   Steve entered the coaching profession full time in 1946 at Hiram College, where he met and married Jeannette Munn, a language teacher.  Jeannette currently resides in the Annapolis area.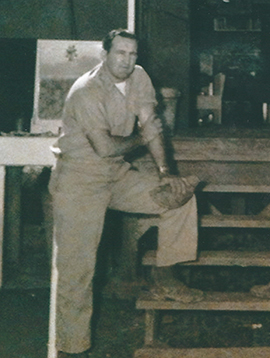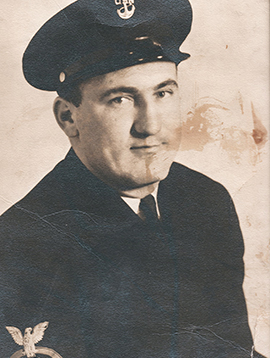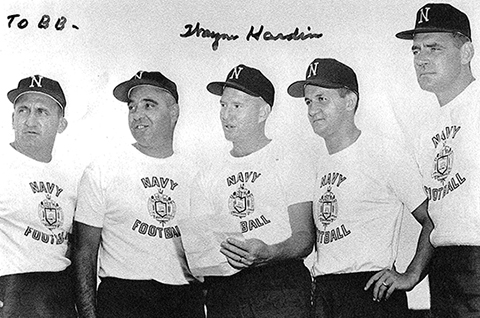 Steve's coaching influence and leadership touched thousands over the course of his coaching career at Hiram College (1946-48), Vanderbilt University (1949-52), the University of North Carolina (1953-55), and the US Naval Academy (1956-89), as well as the summertime youth campers who he instructed as the Co-Director of the Chesapeake Football Camp (1965-74).  Steve's "tough, but fair" coaching style is legendary for those who worked with and for him.   Steve's praise was always earned, not given freely, for effort, toughness, teamwork, and unselfish performance.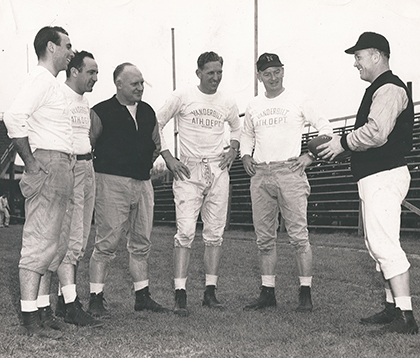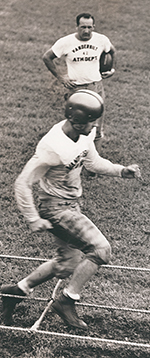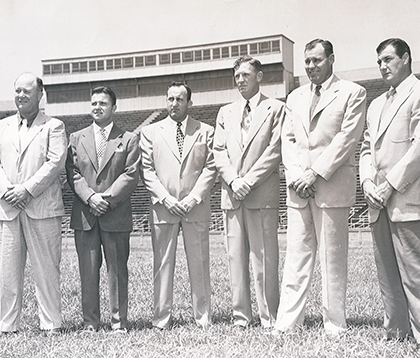 Coach Steve Belichick was proud of his association with all his fellow teammates and coaches during his long tenure in the field.   He spent 60+ years giving back to the game that provided him a wonderful life.  One of his greatest, most lasting contributions to the game is Football Scouting Methods, a book he authored and his wife Jeannette edited.  Football Scouting Methods has long been recognized as a groundbreaking tool for coaches and scouts to study football.  After his death, the contributions made in his name were given to Struthers High School. In 2006, Steve's personal football book collection, one of the largest in the world, was given to the US Naval Academy, where it remains on permanent display. The weight training rooms at Case Western Reserve University and Hiram College were recently named in his honor.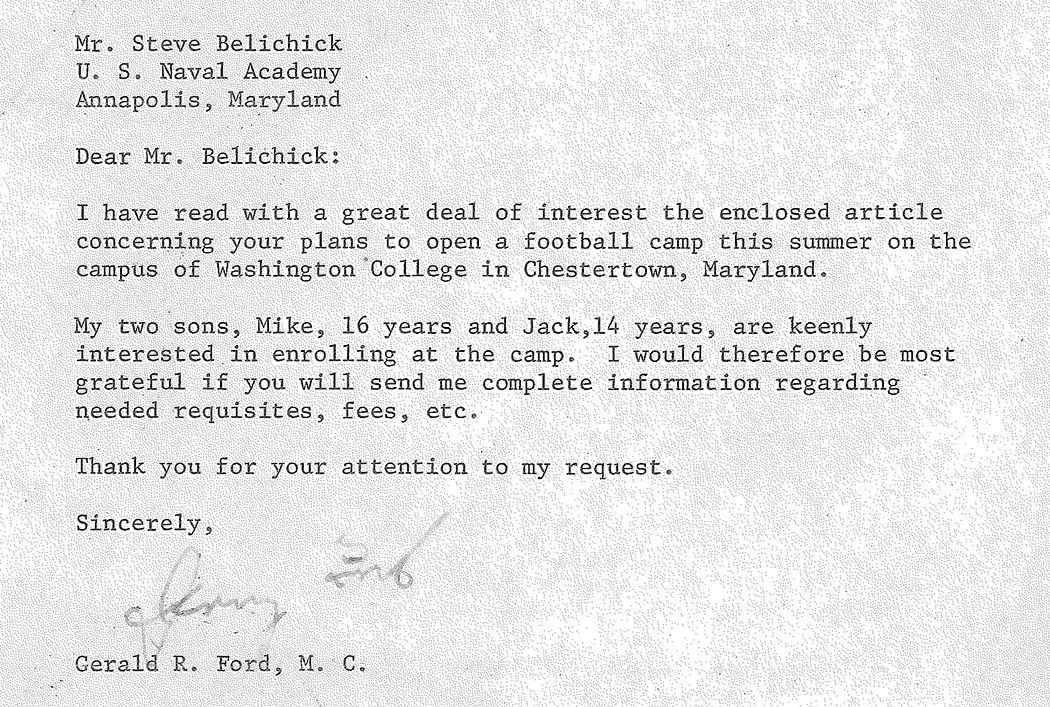 November 19, 2015, marks the 10 year anniversary of the passing of Steve Belichick.  In memory of Steve Belichick, the Bill Belichick Foundation seeks to provide financial assistance to deserving student-athletes and organizations to promote the love of sports, coaching, and team building.