On Wednesday, August 20th the Bill Belichick Foundation hosted its 1st Annual Bill Belichick Foundation Hall of Fame Huddle Fundraiser at the Boston Harbor Hotel raising over $150,000 to help fund lacrosse and football programs in need. Head Coach Bill Belichick and the foundation's Executive Director Linda Holliday, welcomed nearly 240 guests from the Boston area and beyond.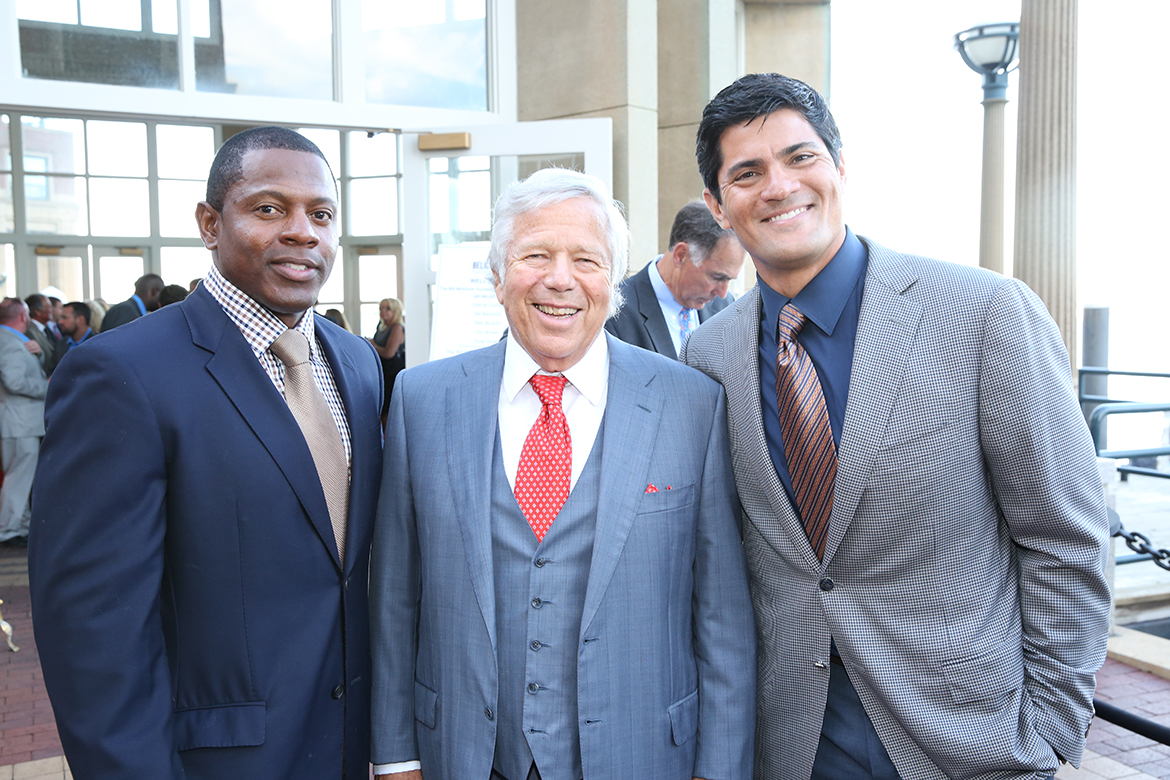 The evening started off with a beautiful reception on the Boston Harbor under clear, blue skies where Coach Belichick and the Bill Belichick Foundation's board members, were able to mingle with ticketed guests, vendors and sponsors. Following the hour long reception guests were escorted into the hotel's elegant Wharf Room where they were seated theater style for an almost three-hour long program which included two grant presentations and a football panel discussion moderated by Coach Belichick with special guests Tedy Bruschi and Troy Brown – both Patriots Hall of Famers. The evening was emceed by former Patriot and 98.5 The Sports Hub's Scott Zolak.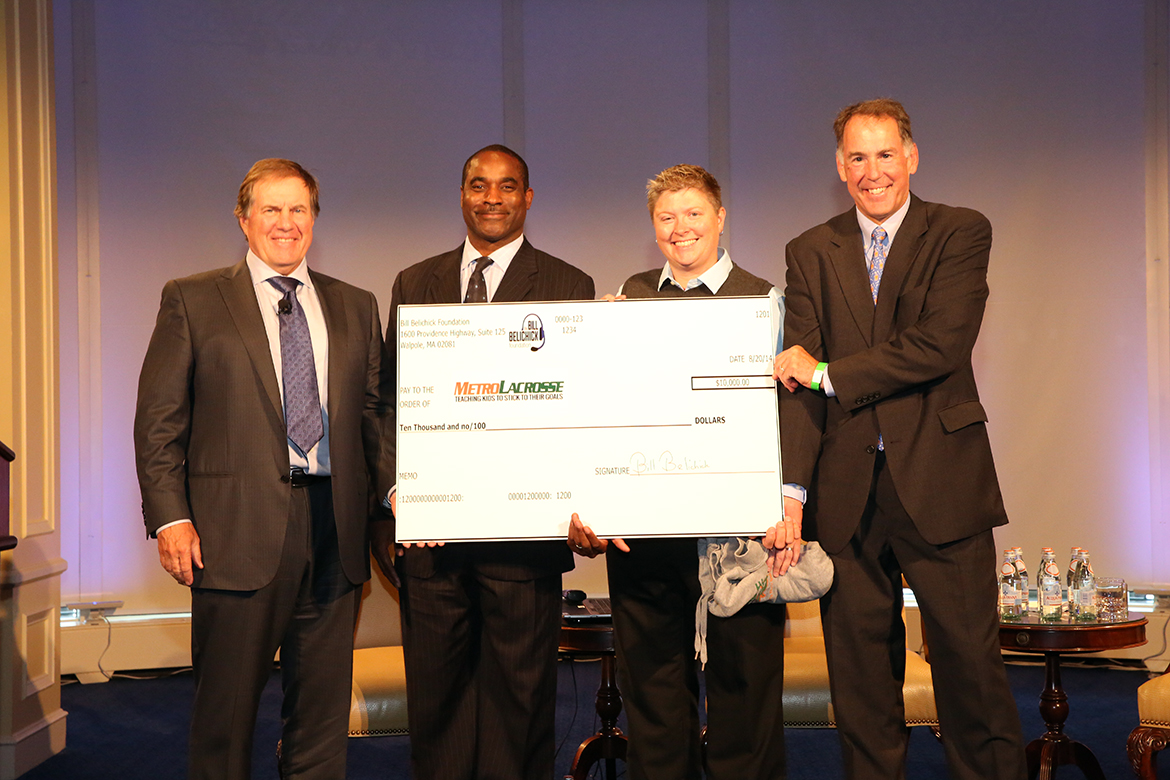 To start off the program, Johns Hopkins' lacrosse Head Coach Dave Pietremala was welcomed to the stage to talk about the increasingly popular game of lacrosse and the importance of funding lacrosse communities in need. With that said, Coach Belichick presented a $10,000 check to Metro Lacrosse is a non-profit organization whose mission is to address the social and economic disparities that exist in urban settings by inspiring personal, educational and athletic success among urban youth and teens. Fields of Growth aims to harness the passion of the lacrosse community into positive social impact through global leadership development, service and growing the game. Their grant will support Team Jamaica and Team Uganda.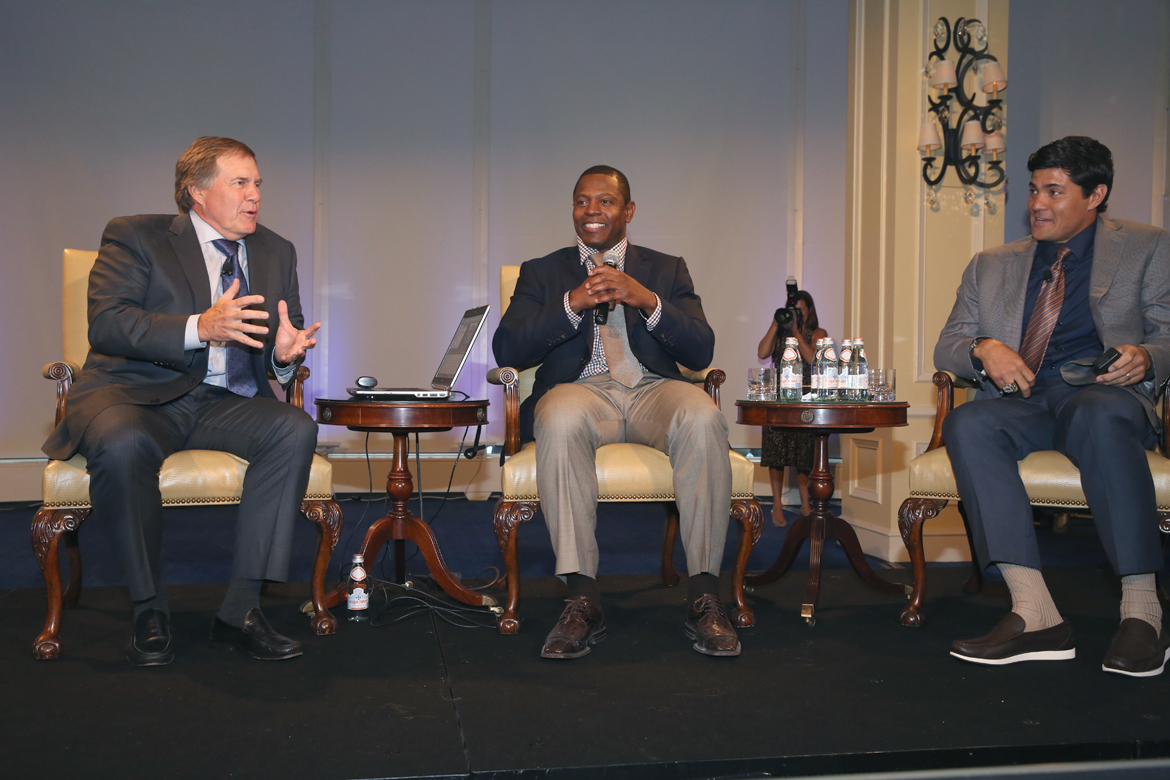 Following the grant presentations from the Bill Belichick Foundation the football portion of the program began consisting of an exclusive panel discussion where Coach went over specific plays during Bruschi and Brown's careers from regulars season games up to the Super Bowls they won together. There were also a few funny behind the scenes locker room clips thrown in. The evening ended with a live auction featuring over six high-end items from Mercedes Benz of Burlington, Chef Paul Whalberg, concert tickets, a multi-million dollar penthouse in NYC and more. All event proceeds benefit the Bill Belichick Foundation. The Bill Belichick Foundation launched last December in memory of Steve Belichick. The BBF aims to provide coaching, mentorship, and financial support to individuals, communities, and organizations. Focusing on football and lacrosse, its mission is to bring the values of the Belichick family – a love of sports, coaching and team building – to the athletic leaders of tomorrow. Up next for the foundation will be awarding recipients of the BBF scholarship program which should be announced later this month. For more information and to get involved please visit: www.billbelichickfoundation.org   Image gallery: